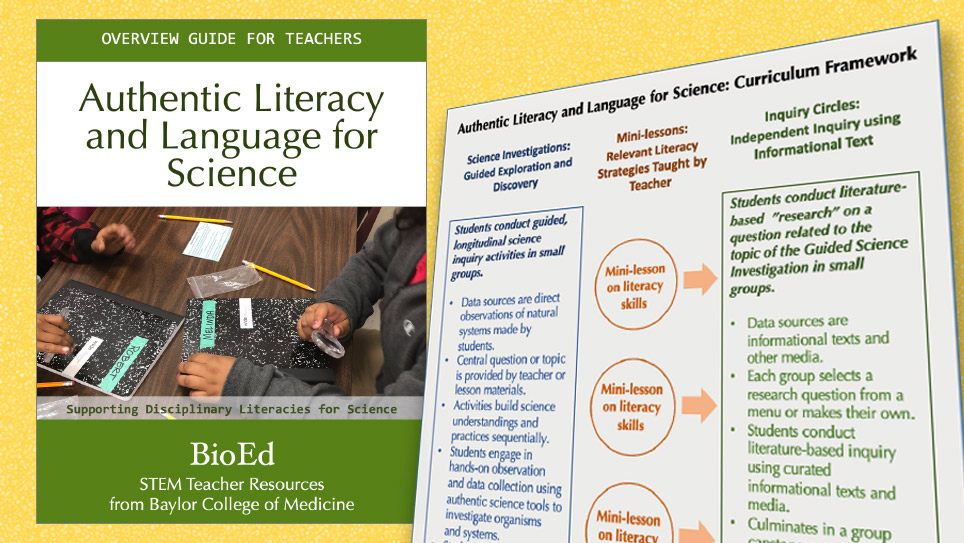 ALL for Science is a new curriculum framework to teach science aligned with state standards and the national Next Generation Science Standards. The framework also helps students learn to read, write, speak and listen in ways that are authentic to the practice of science. The ALL for Science framework was developed by the K–3 STEM Foundations project funded by the Science Education Partnership Awards program of the National Institutes of Health.
Early experiences develop students' interest and knowledge in the world around them. These exposures contribute to later success in science courses and careers, but many students are behind in STEM areas by third grade. ALL for Science units connect science concepts and guided inquiry activities to reading/language arts, as well as mathematics, health and wellness. Units are appropriate for use during class time or after school.
ALL for Science units follow a unique curriculum framework that enables students' learning of true-to-life language of science and scientists while participating in inquiry-based science activities. The framework is designed to promote both science sense-making and language sense-making through three aligned components, which are shown in the figure below.

ALL for Science units: