Spider Monkey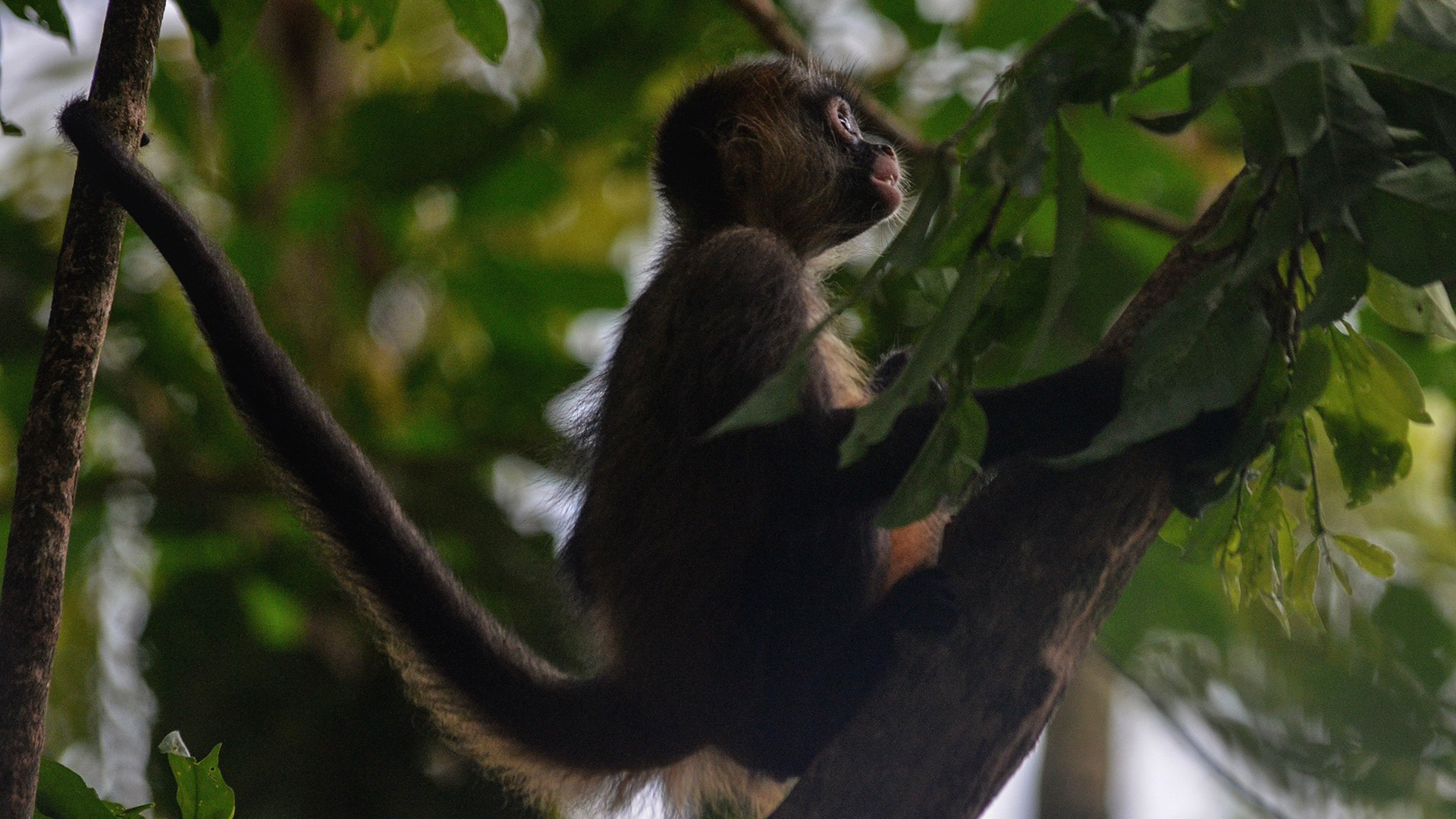 Wild baby spider monkey © Proyecto Asis. CC-BY-SA 2.0.
Classification: Mammal
Groups can be encouraged to choose animals of different classes (reptiles, amphibians, mammals, etc.).
E-books and some videos are available free-of-charge for teachers via a one-time subscription at the Epic! website.
Consider using websites like SafeShare.TV and ViewPure to remove ads from websites.
Websites

Spider Monkey

Profile information about spider monkeys, including classification, habitat, endangered status, life span, diet, and more.

Spider Monkey Facts for Kids

Presents general information about spider monkeys with a link to a video. [Contains ads.]

Videos

Orphaned Spider Monkey (1:28)

A wildlife rescue center's newest resident, a baby spider monkey, gets special care. (YouTube)

Swing Through the Trees with Amazing Spider Monkeys (2:49)

Narrated video of spider monkeys and how they move through trees. Includes links to multiple sites. (YouTube)

Portal Texts

Monkey: A Trickster Tale from India

The Hatseller and the Monkeys

Research Books

Hang on Monkey! (National Geographic Readers)

Monkeys (Amazing Animals)

Monkeys (National Geographic Readers)

Spider Monkeys (Monkey Business)

E-books on GetEpic.com

Hang on Monkey! (National Geographic Readers)

Spider Monkeys (Animal Safari)