Praying Mantis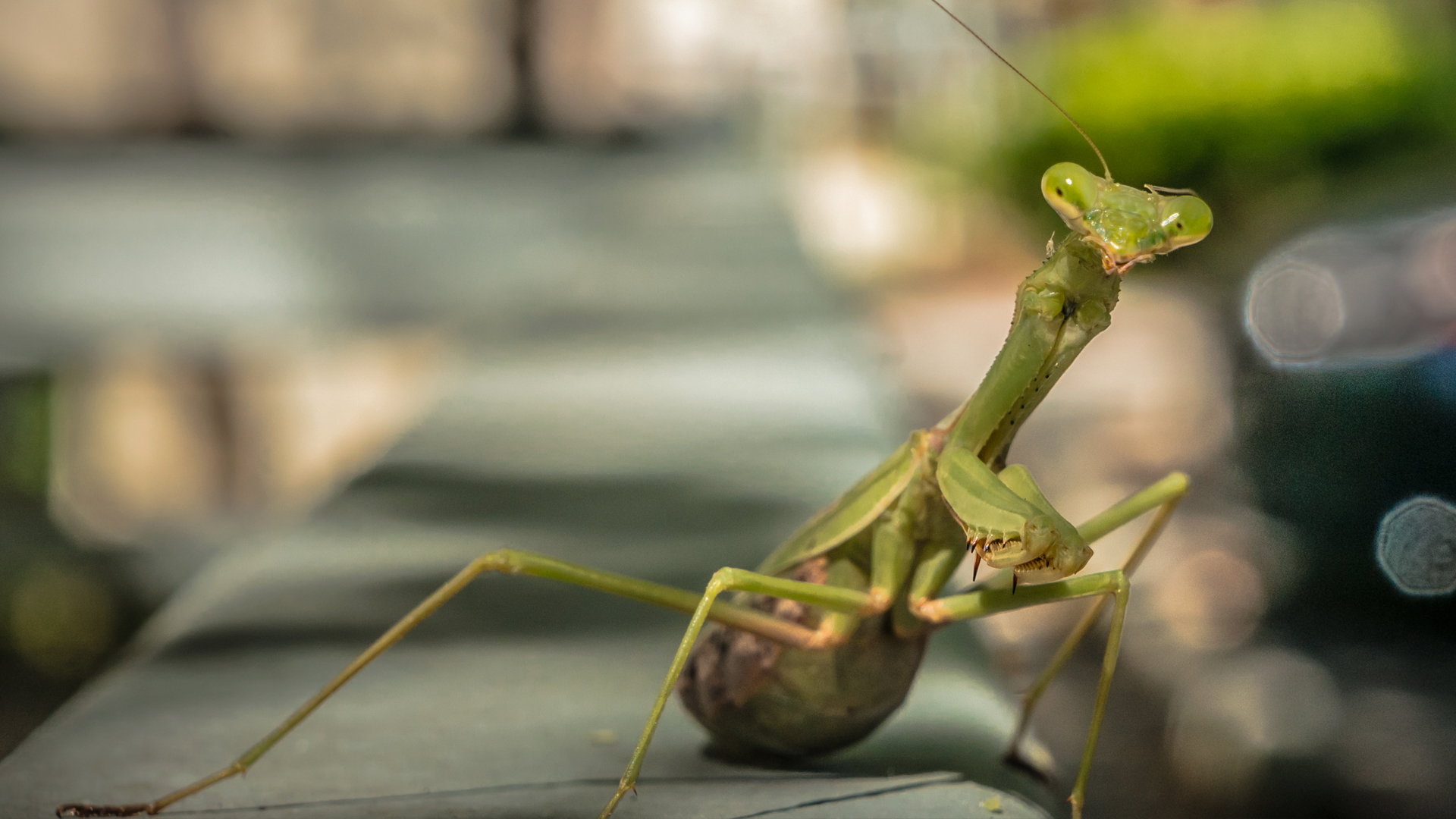 Praying mantis near Norcross, GA © Liam Quinn. CC-NC-ND 2.0.
Classification: Insect
Groups can be encouraged to choose animals of different classes (reptiles, amphibians, mammals, etc.).
E-books and some videos are available free-of-charge for teachers via a one-time subscription at the Epic! website.
Consider using websites like SafeShare.TV and ViewPure to remove ads from websites.
Websites

Insect Predators

Interactive website containing information about the Praying Mantis as a hunter.

Praying Mantis

Fast facts about the insect. [Contains ads.]

Praying Mantis

Rich profile that includes facts, additional information and videos about this unique animal.

Praying Mantis Bug Facts

Fun facts and more about the Praying Mantis.

Videos

Praying Mantis: I'm a Creepy Crawly

Animated episode featuring a Praying Mantis. (YouTube)

Portal Texts

Manuelo, the Playing Mantis

My Awesome Summer by P. Mantis (A Nature Diary)

Research Books

Mysterious Mantises (World of Bugs)

Praying Mantis (21st Century Junior Library: Creepy Crawly Critters)

Praying Mantis (Living Things)

Praying Mantises (Animal Cannibals)

Praying Mantises (Hungry Insect Heroes)

E-books on GetEpic.com