Bat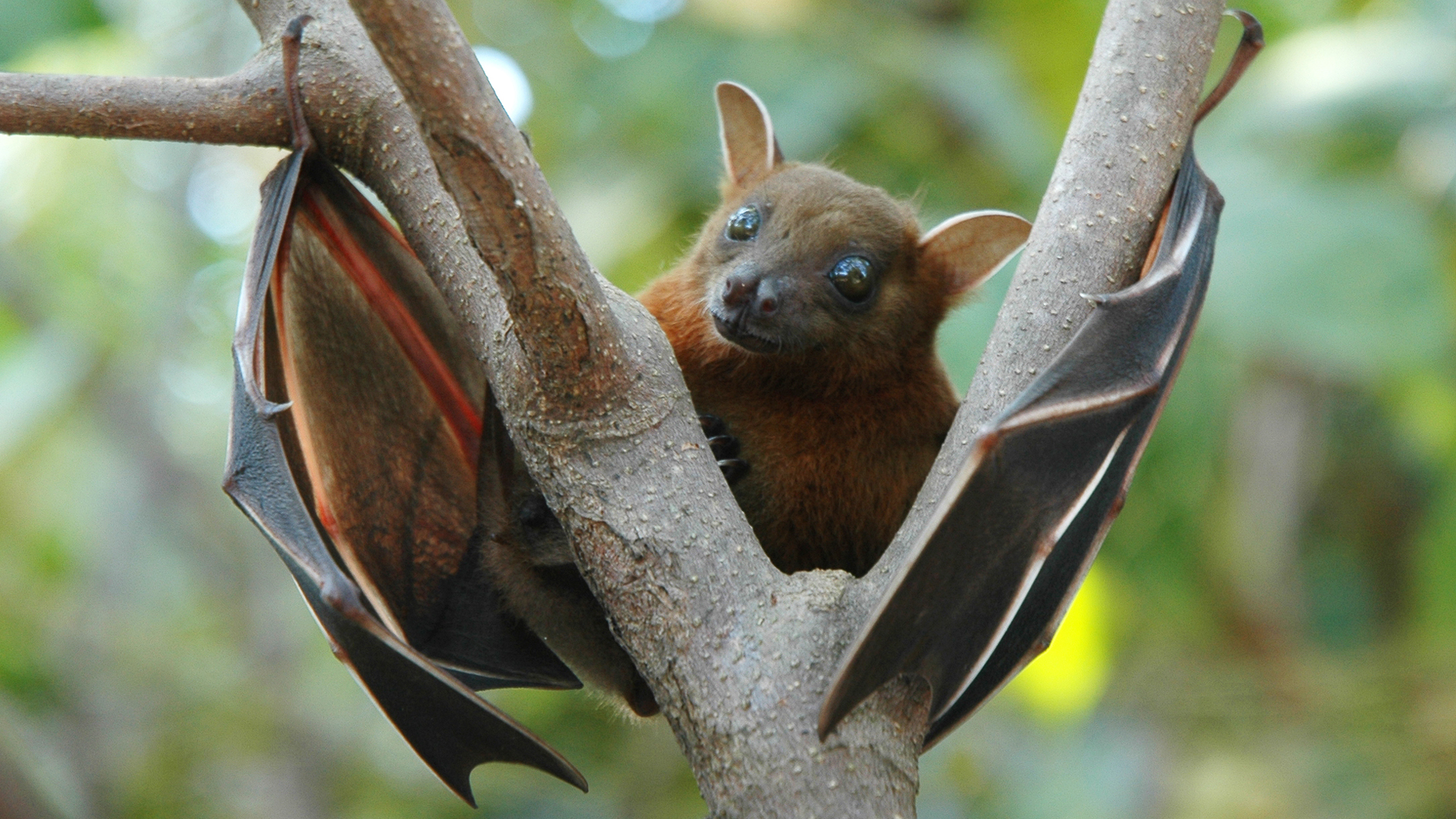 Greater short-nosed fruit bat in Sri Lanka © Anton Croos. Art of Photography. CC-BY-SA 4.0.
Classification: Mammal
Groups can be encouraged to choose animals of different classes (reptiles, amphibians, mammals, etc.).
E-books and some videos are available free-of-charge for teachers via a one-time subscription at the Epic! website.
Consider using websites like SafeShare.TV and ViewPure to remove ads from websites.
Websites

Bats

Interactive website with facts about bats.

Giant Fruit Bat or Flying Fox

Quick facts about giant fruit bats.

Top 10 Bat Facts

Scroll through a series of beautiful images of and read facts about different kinds of bats.

Vampire Bat

Truths and myths about vampire bats.

Videos

All About Bats!

Learn all about different kinds of bats, what they eat, how they sleep, and how they use echolocation!

Bats: Creatures of the Night

Watch three million bats fly out of Bracken Cave as you learn cool facts about bats!

Portal Texts

Research Books

It's a Good Thing There are Bats

E-books on GetEpic.com

Bats (National Geographic Readers)

Brown Bats (North American Animals)

What is a Bat? (The Science of Living Things)

Virtual Field Trips

Bat World Sanctuary

Day-to-day activities of volunteers are featured in a virtual tour; a bat cam page is available for viewing.

Skype a Scientist

Scientists: Elaine Barr and Alyson Brokaw

Schedule a skype session with Elaine Barr or Alyson Brokaw, who both study bats!

Skype A Scientist matches over 2000+ scientists with classrooms around the world! Scientists skype into your classroom for 30–60-minute Q&A sessions that can cover the scientist's expertise or what it's like to be a scientist. Multiple topics are available.